Strange Turns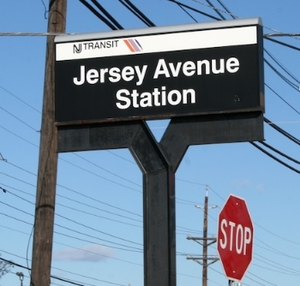 Very strange turn of events for me. For the past 18 years I have commuted to NYC - luckily not every day - but enough. I hated the commute. Two hours each way - car, walk, train, subway, walk and back again. For those of you bad at math like me that was at least four hours a day. So for me to put this down in writing seems really crazy to me. I miss my commute.
Ok, not the entire commute - but I miss the solitude that I could find on the crowded train ride in. It does seem funny but being on a crowded train is the perfect place to be alone. In the mornings I would take the hour to pray, to read the Bible, to write. On the way home I would decompress, spend some time reading and maybe writing again. Now that I don't have that time I find myself missing 'my' time. I have tried to replace the lost time, find other opportunities to pray, to write, to read but it hasn't been easy.
I have made some positive changes - working from home has given me the freedom to be able to go to morning mass a few days a week. It's an incredible gift to be able to start the day with the celebration of the Eucharist.  And I am finding ways to get my reading time back at home. I am in the middle of a very powerful book by Rachel Held Evans called Searching for Sunday: Loving, Leaving and Finding the Church. This is not a book review - but I give it 5 stars anyway.
What has suffered the most has been my writing. I have all of these ideas for the blog - so many things I want to write about but just haven't found the time. I need to change that. It is funny that the first thing I am really writing about isn't any of the 'great' blog ideas I have but not being able to write the blog. Maybe this is a form of writers block. Maybe I am coming out of the tunnel and into the light. Maybe I can turn this corner.
Would I trade my new lifestyle of working from home back in for my old commute? Not a chance. But even with wonderful changes and opportunities there is a period of adjustment. And adjust I shall.
Peace, friends.
Bob
We are very excited to be able to kick off our 2015 season with Rutgers Day on Saturday, April 25. If you have a chance to stop by, please do - we can't wait to see you!